Wood Look Porcelain Tile has become one of the most popular trends in the flooring world. Glazed porcelain is easy to maintain and extremely versatile, and when you combine these features with a hardwood look, you end up with a type of flooring that's literally the best of two worlds.
In recent years, thanks to modern technology and innovation led by the globe's most forward-thinking flooring manufacturers, today's Wood Look Porcelain Tiles are nearly impossible to differentiate from natural wood, except for the fact that these porcelain tiles can be installed virtually anywhere (think outdoors, kitchens, bathrooms).
One thing to realize about wood look porcelain tile is that the installation method can often times differ from the installation of other planks, The reason for this is that many of the longer planks crown in the middle. At first glance, your plank might look flat, but in actuality they are not. There will often times be a bowing effect, which might become an issue when you try to overlap (or offset) the planks.
Selecting the Correct Mortar for your Wood Look Porcelain Tile
With large format tile planks you want to use a medium bed mortar instead of thinset. The thinest bed of mortar that should be used is 1/2″ and in cases where concrete floors are uneven a thicker bed would be required. Yes, this uses more mortar and, yes, these types of mortars are more expensive, but this is not where you should try to save money. If you want your wood look porcelain tiles to stand the test of time you will need to use the correct materials and installation method.
Working with the bow effect of wood look porcelain tile
Many manufacturers and how-to guides will tell you that a full offset (or 50%) will increase the unevenness of your floor. A 50% offset means that the middle of your tile is exactly in line with the grout joint of the next row. This is a uniformed look many people would like, but the American National Standards Specifications for the Installation of Ceramic Titles sets the limit at 33% maximum offset, so that you don't maximize the amount of unevenness and lippage between tiles.
But what if you really want that 50% offset look, which is popular for a reason – it's clean and creates order and balance to any room?
There is a company whose wood look porcelain tile line allows this 50% offset, without fear of significant unevenness.
Get the exact look you want with the wood look porcelain of Flaviker
Flaviker – founded in the 1960s – is one of the first companies to make a name for itself in the ceramic flooring industry. They combine cutting-edge technology with aesthetic innovation to continue to push the boundaries of contemporary surfaces, including that of wood look porcelain tiles.
Through endless trials and testing's, Flaviker has found a way to create the most vast and luxurious line of wood look porcelain tile, while allowing customers to install the planks using 50% offset, a rarity in the wood look porcelain field.
Their installation process is considered one of the easiest and friendliest on the market. Each ceramic tile in their collection has specific installation specifications and, if followed accurately, will provide you with flooring that will maintain its beauty and integrity for many years to come.
Even a professional installer might run into obstacles and issues handling the bowing effect of many wood look porcelain tiles, particularly if you're hoping to offset your planks by 50%. The Flaviker tile collections give you and your installers the most freedom, and least hassle, in capturing your desired look.
The Urban Wood line from Flaviker is fast becoming one of the company's most popular collections. This collection is an interpretation of natural wood, with the inclusion of knots, grains, and other natural wood features.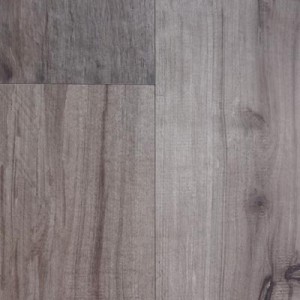 With natural veining and the warmth that is synonymous with wood, Flaviker's Urban Wood line comes in five colors: Blanco, Grigio, Naturale, Avana, and Antico. And, because it's Flaviker, you and your installers have far more freedom in how you design your flooring layout than with most other wood look porcelain tiles.
Click Here to view the Dakota Collection.
How to install different flooring tiles – a handbook for you
The Tile Council of North America is a nationally recognized council on how to install different tiles correctly using the correct grout and specifications, based on your tile. If tile is getting installed in your home or office, your installer should have the TCNA handbook – make sure of it.
Within this handbook are production selection guides for ceramic, glass, and stone tiles, as well as guidelines for web areas, information on substrate flatness requirements and much more. In other words, it's a bible for all tile installations.
In the end, it's always important that you refer to any installation instructions that are provided to you by your specific flooring manufacturer. If you cannot find these instructions, you should refer to the information provided in the TCNA handbook, or call Catalfamo, so we can help you properly install your flooring.
Click Here to view the Dakota Collection.