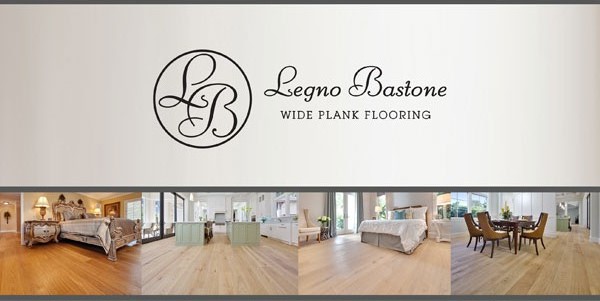 Because Being the Best isn't Enough
On their pursuit toward perfection, Legno Bastone has culminated one of the finest collections of hardwood flooring the world has ever experienced. Renowned for wider widths and longer lengths, the Legno Bastone hardwood plank is a signature piece representing the merger of old-world traditions and modern-day technologies.
Founded in the late 1800s, this worldwide flooring manufacturer has remained family owned, now in its fifth-generation run by the Bastone family. Throughout three centuries, Legno Bastone has never once abandoned its age-old European traditions and craftsmanship, providing custom-tailored designs for architects, designers, and more. They approach each project as they did in the 1800s – one board at a time, one project at a time.
CALL 954-990-0642 TO SPEAK WITH A FLOORING CONSULTANT TODAY!
Flooring to Fit Castles and Homes
Because of Legno Bastone's unique approach to customization and personalized flooring, they've been able to amass a vast line of hardwood options that is well suited for nearly any and every project, from castles to urban apartments or country homes.
Behind Every Work of Art is the Canvas
Artists have their canvas. Flooring manufacturers have their wood. Legno Bastone takes great care in choosing the wood that becomes their custom wood flooring. The wood they choose comes from the finest forests in all of Europe. The trees selected have been nurtured for generations, thus adhering toward Legno's mission to minimally impact the environment.
The Bastone family has always been uncompromising with their demands regarding grains, knots, and structure. Only the finest logs are used to produce their masterpieces.
No One Finishes Quite Like Legno Bastone
As unique and breathtaking as their wide and long planks are, Legno Bastone is also revered for its unparalleled finishes, which help to evoke the essence of nature and style into any space. Their Tudor finishing process captures and pays homage to a European tradition long forgotten by others. Legno Bastone craftsmen apply indirect heat – by hand – to the wood, changing the graining of each board. This creates a natural, more resilient surface, and a grain as unique to each plank as a fingerprint is to each hand. No machine has ever, or can ever, duplicate the Tudor finishing process performed by Legno Bastone artisans. It is their attention to detail and commitment to personalized design that put them in a class of their own.
Don't Wait to Get the Flooring You've Dreamed of
Unlike other types of mass-produced floors that you're forced to compromise or settle with, Legno Bastone's flooring is completely customized to every customer's needs. As such, it takes anywhere from 8 to 12 weeks for your floors to be manufactured. However, Legno does have 8 products stocked and ready to ship in the United States.
Come into our showroom today to see our collection of Legno Bastone floors, and discover why they remain one of the most talked about and revered flooring manufacturers in the world.
CALL 954-990-0642 TO SPEAK WITH A FLOORING CONSULTANT TODAY!